WHAT WE DO
OUR SERVICES
Having and managing a correct marketing strategy is crucial in a fast moving market.
DIGITAL BRANDING
Adamant promotion of products/services via any form of electronic media.
BROKERAGE
Adamant Commercial Broker has specialized in buying and selling of companies, real estates, sourcing and marketing Industrial raw materials, gemstones and minerals.
DIGITAL MARKETING
Adamant online advertising, web advertising, internet marketing, and more.
IMPORT / EXPORT
Adamant agricultural raw materials, Oil seeds,Coffee , Printing, Machineries, Accessories, used cars, spare parts, Kids Cloths,Ladies & Gents Fashion, Shoes.
E-COMMERCE
Adamant Online Shoping Platforms, Media Marketings.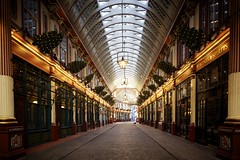 Consultancy
Marketing|Hotel and Tourism|Finance & Audit|Talent Acquisition & Assessment|Human Resource Development
Features
Check our Features
Trade and Logistics
Export
Coffee
Various Beans
Oil Seeds
Fruits
Import
Industrial Machinary
Spare Parts
Advertizment Materials
Cosmetics, Raw Materials
Industrial Raw Materials & Chemicals
Stationery Materials & Papers
Construction Machinary & Truck Spare Parts
Garments, Uniforms and Accessories
ICT
Website Development
Mobile App Development
Enterprise Software Commisioning
Projects on E-commerce & VAS
Real State
Commercial brokerage a activities
Property management
Project management / property development
Renovation, leasing, interior design works
Media & Advertizing
Developing contents
Corporate branding
Digital marketing
Documentary films, news and entertainment programs in our flagship platforms HABESHA EXPAT and Kimsha TV
Event organizing , Bazars , Exhibitions
Publication, PR Campaigns
Addis Mugit TV Show in TV
Travel & Tourism
Budget Guzo, for those who wish to travel abroad for business, vacation, education or medical purposes we give the best hotel booking, ticketing and visa facilitation services for outbound tourism.
Visit Ethiopia, a platform currently under development aimed to promote Ethiopian tourist destinations and attract foreign tourists from all over the world.
Consultance and Managment Services
Tax advisory services
Management consulting and outsourcing
Business set up and overseas investment advisory
FDI, JV